C.O.R.E. helps us make your production fit for the digital future
It's based on a new operating system, C.O.R.E. OS, that equips the machine with intelligence.
Thanks to the uniform C.O.R.E. software architecture, exchanging data between our UNITED GRINDING machines is easy. The integrated umati interface can also be used to communicate with third-party systems. It also offers access to UNITED GRINDING Digital Solutions™ products directly on the machine, without requiring the installation of supplemental hardware. C.O.R.E. not only establishes the technical foundation for this and other IoT and data applications, it also forms the basis of revolutionary yet uniform operation.
C.O.R.E. Panel – The future of operation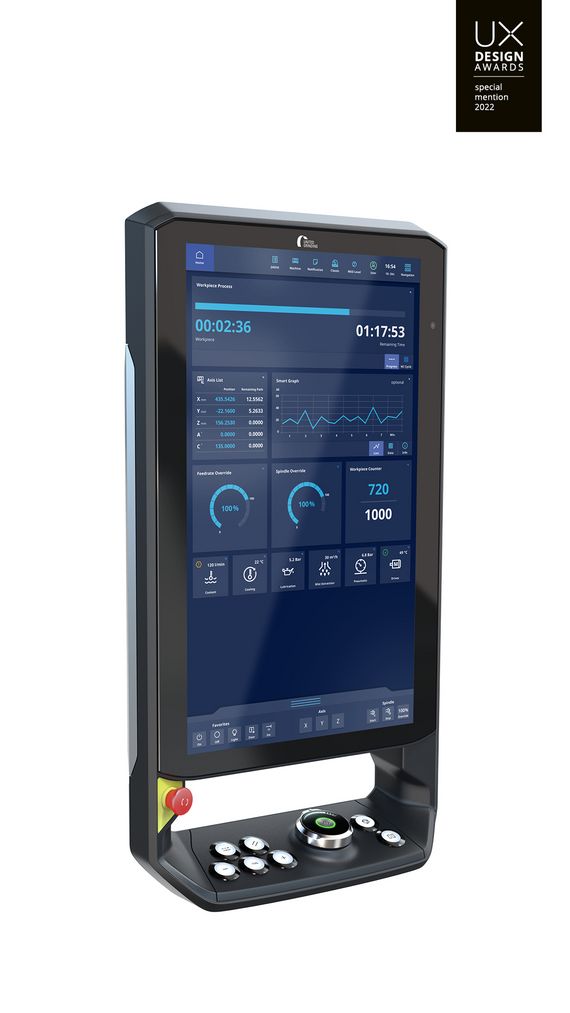 Intuitive
Thanks to intuitive design with self-explanatory icons, navigation through the machine menu and process steps is quick and easy. Instead of buttons, the user is presented with a modern, clearly arranged multitouch display.
User-friendly
Each user configures their user interface individually. It then loads automatically after the user logs in with a personalized RFID chip. If you leave the machine, the panel switches to "Dark Factory Mode". Production progress and the machine state are also clearly visible from a distance. And thanks to the clever ergonomic design, the panel can easily be tilted and individually adjusted.
Efficient
The uniform and intuitive operating philosophy reduces training time. The configurable, role-specific interface helps prevent errors and increases the efficiency and quality of programming. Information can be exchanged quickly and in real-time via the integrated front camera and a Bluetooth headset. UNITED GRINDING Digital Solutions™ products can be managed directly on the panel.
24" Full HD multi-touch display
16-position rotary override switch
Electronic key switch (RFID)
Integrated front camera
Bluetooth compatible
2× USB Ports
Adjustable tilt