Geri, Technical Support Service
With over 42 years at Ewag AG, Geri is already as good as the inventory. Starting as a mechanic, Geri then joined Customer Service, before spending a few years in the US as technical manager. After his return to Switzerland, Geri was able to pass on his know-how as the head of various departments, which still has not changed today.
Although he has been part of the team for so long, there are always new challenges. There are many questions about old machines and their pieces, some of which can no longer be found in the system. "Only the old hands know that!" Last but not least, the many years of working in customer relations make his days interesting and varied.
Lara, Design Engineer
The phrase "the customer is king" comes first to Lara. In the work field of tooling she is responsible for the constructive implementation of the solutions provided to her by the technical team, and she pays close attention to the wishes of our customers accordingly. Teamwork is extremely important and she regularly exchanges ideas with colleagues from her own and other departments. "Even though I do not have to reinvent the wheel, there is always something new to learn. Since my previous career wasn't in the grinding industry, I rely on the great knowledge of my teammates ".
A welcome change from the work routine are the team events. Whether it's mini golf, paintball or a visit to Europa Park, Lara is seen at every event. Most of the time she is even the main organizer and always has new ideas for the next meeting outside of EWAG.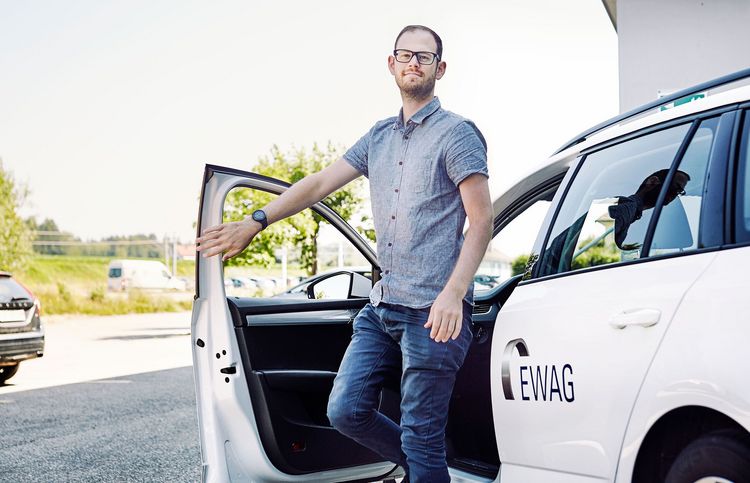 Stefan, Regional Service Manager
After completing his apprenticeship as a polymechanic, Stefan completed his postgraduate training as a technician HF and then started his career as a service technician at Ewag AG. Within the space of just one year, he established himself as a laser machine specialist and traveled to more than 20 countries around the world, keeping the machines running successfully.
In the meantime, Stefan has been promoted to Regional Service Manager and supports customers and colleagues in remote support. "Even if I am no longer on-site, the cooperation with people from different cultures and countries continues to be a very interesting part of the job." Thanks to his permanent work location, Stefan was able to pursue his further education as an industrial engineer with the support of EWAG.
Michaela, Backoffice
As a German resident in the US, Michaela became aware of a job posting at the then Ewag Corporation in Rhode Island in 1994. She easily had the position as Executive Assistant in the bag, thanks to her fluent German and English language skills. The position was enormously varied and included everything from the daily office work, the organization and participation in events and fairs, marketing tasks, translations, preparation of price lists, and driving services and visitor support. "No day was like the other and I was successively introduced to the world of grinding."

After many interesting trips to customers, fairs and the headquarters in Switzerland, the transfer to Ewag AG in Etziken came after eight years. First in Customer Care and now for over 15 years, in the backoffice team. Michaela is still an all-rounder; maintaining master data, creating price lists, translations, contract administration and mom! "Meanwhile, I am the mother of a daughter and work part-time. The flexible working hours are a big plus at EWAG."
Ronny, Application Engineer Laser
In 2013, Ronny started his career at Ewag AG as a mechanic in manual assembly. After a short time, the opportunity arose to carry out service assignments for the RS 15 and its equipment. Even that was not enough for Ronny, who was able to further internalize himself and make his way into the CNC assembly. Barely five years later he took another big step and joined the engineering department. As an application engineer in laser machining, Ronny can now bring in all his work experience into customer solutions, machine Start Ups and trainings.

"Since the first day I am satisfied and go to work with a smile. Although my job requires a lot, EWAG also gives back enormously. Especially the flexible working time model fits perfectly to my family life and hobbies like the firefighter department. The internal career opportunities also were big benefited to me."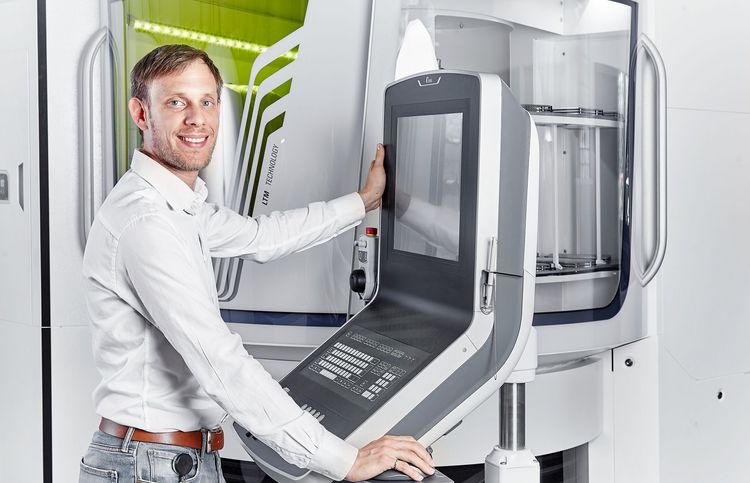 Gregory, Process Engineer Laser Technology
During his studies, Gregory was already in close contact with EWAG, which was an important industrial partner of his university. After his internship and his doctoral thesis - both successfully practiced at Ewag AG - he started his career as a process engineer and micro-machining specialist in the field of lasers. Now, Gregory can no longer imagine working for a company other than Ewag AG.
Although at the beginning of his new tasks, Gregory has more questions than answers, he now especially likes the varied customer contact. "The challenge, and what makes the job interesting, is how to come up with a robust solution, as it is hardly ever trivial - all of this keeps the mind in constant motion!" One solution often comes along with a well-deserved afterwork-drink with his EWAG colleagues.